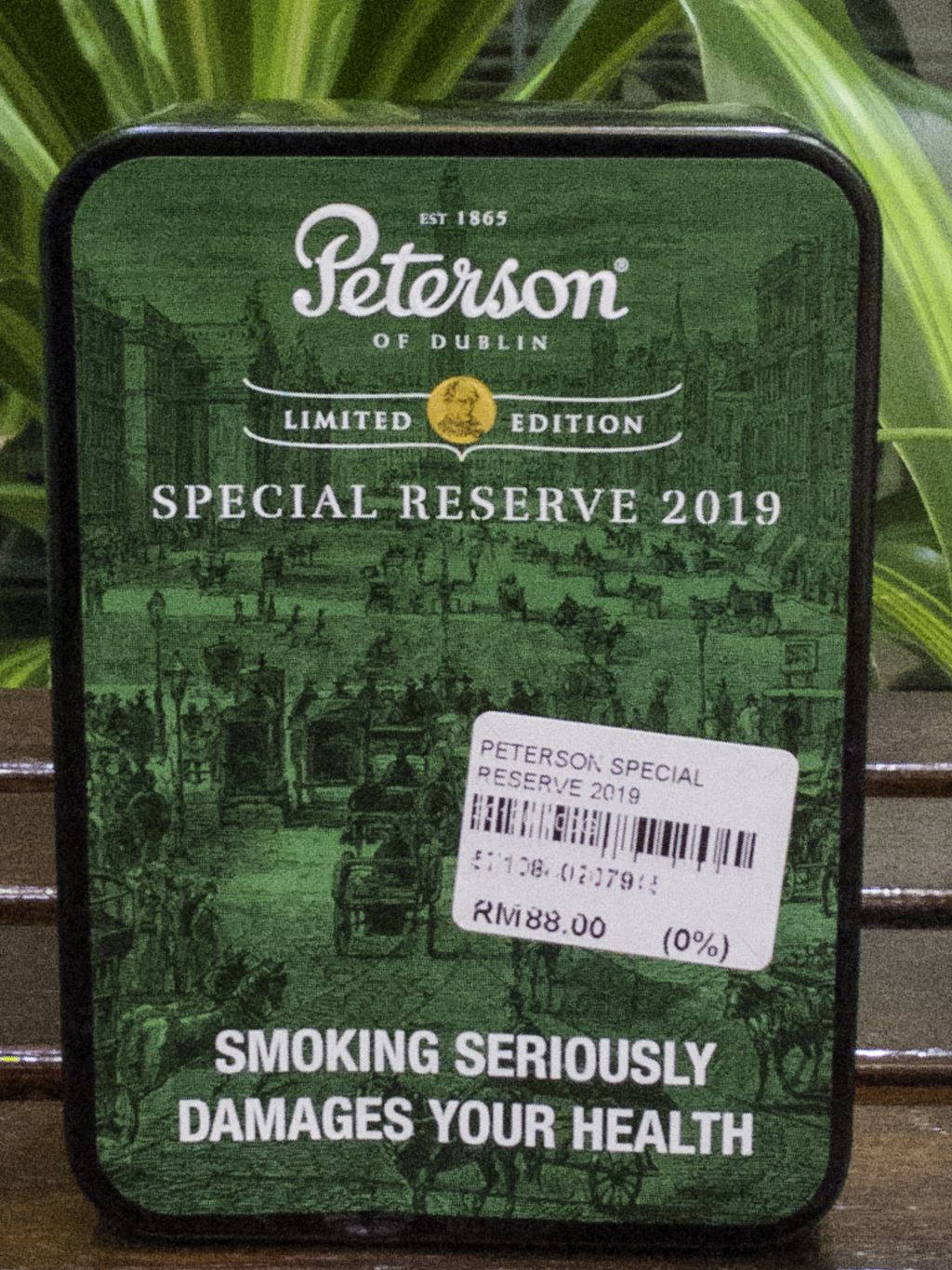 Peterson Special Reserve 2019 Limited Edition 100g
As described by the producer: This limited edition Special Reserve is a balanced mixture from golden-yellow Virginia and black cavendish tobaccos, rounded off with matured burley. A special aroma of hickory nut gives this tobacco an aromatic taste.
Once lit the first flavour to leap out is the coffee. But, coffee doesn't completely hog the smoke. Behind the coffee sits some chocolate, making the leading flavour one of a mocha. The tobaccos are driven by the Burley, which has quite an intense flavour. This is supported by the fresh, fruity, tasting Virginias. The Black Cavendish seems hardly present. The burn makes big clouds of smoke, but although the ribbons are quite coarse, it can go fast.
Blend Type: Aromatic
Contents: Black Cavendish, Burley, Virginia
Flavoring: Nuts / Beans
Cut: Mixture
Packaging: 100 grams tin
---