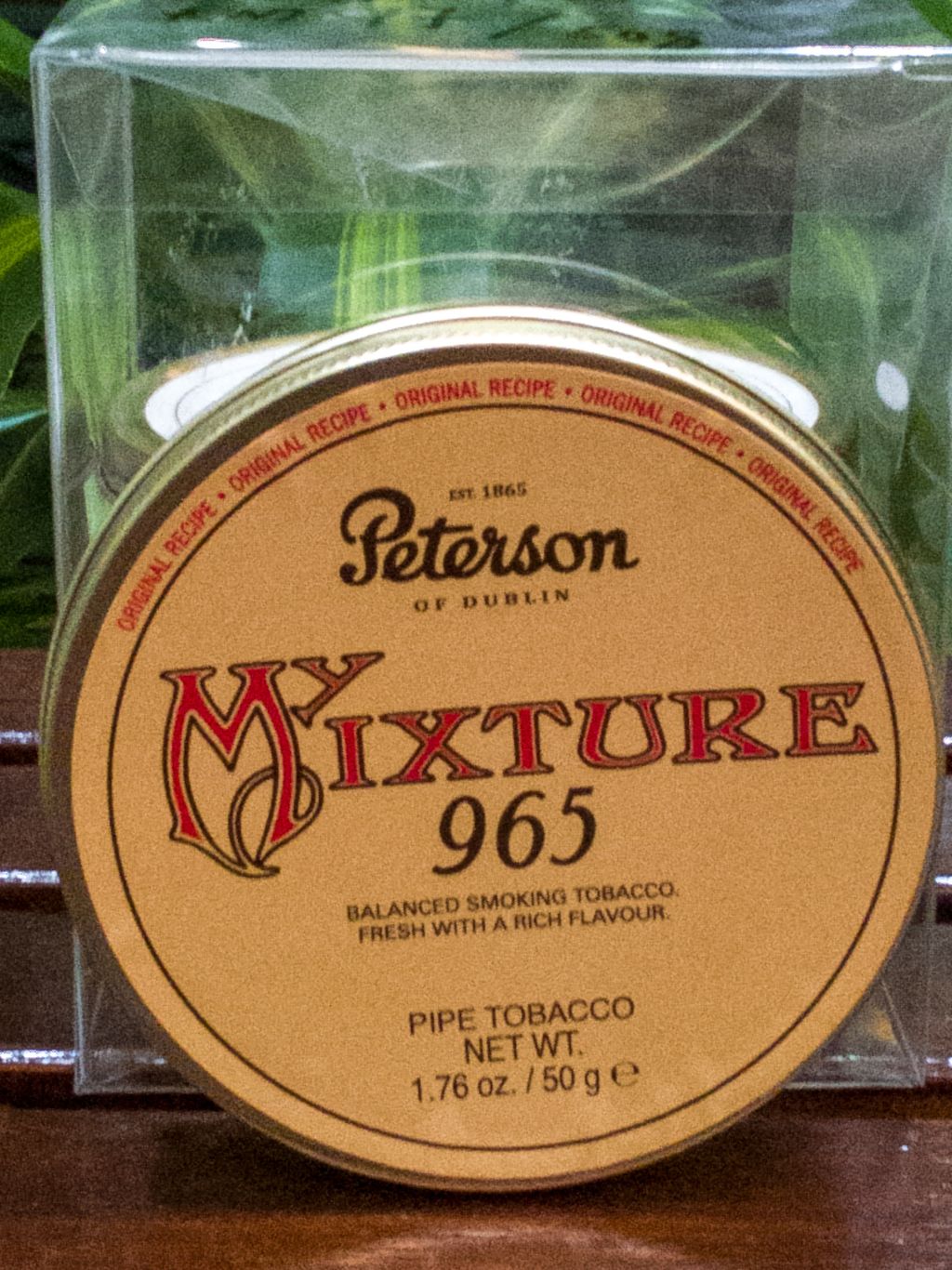 Peterson Mixture 965
Peterson's My Mixture 965 is for the connoisseurs of full bodied tobacco. Choicest small latakia imparts a rich nutty flavor and coolness. Macedonia bright is added for sweetness. Brown cavendish completes this blend beloved by English mixture aficionados.
Formerly known as Dunhill My Mixture 965, STG bought the rights to some Dunhill blends and changed the brand name from "Dunhill" to "Peterson".
Blend Type:English
Contents:Cavendish, Latakia, Oriental/Turkish
Flavoring:None
Cut::Ribbon
Packaging:50 grams tin,
---